Hotelli sijaitsee viihdekeskuksen sydämessä, lähellä monia sivustoja ja kuljetusvaihtoehtoja.
Our hostel is located one block from the famous Gastown Steam Clock.
Uno de los mejores hostal en lo que eh estado todos muy amable y muy limpio
Pas mal d'activités sont proposées quotidiennement et bien encadrées.
The dorm is very clean and well-maintained, the staff is very friendly and the check-in check-out is very smooth. They do not have a lift but that isn't much of a problem. The dorm is located at a prime street and everything one might need is at walking distance. You may want to consult the receptionist before going out discovering Vancouver as they have discount coupons with them for a few popular places.
We had a nice time her, the staff was great and the location is very good because it is near to some good attractions in the city. Vancouver is great and Samesun a nice place to enjoy it.
It is in the center, at the heart of VAncouver, big brekfast and lots of common space, good Internet
9
Muy bueno
Les espaces communs ne sont pas très bien aménagés et assez étroits. Pareil pour la salle de bain commune qui est vraiment trop petite et mal agencée, surtout pour le nombre de personnes que l'auberge peut accueillir. Dans les chambres on entends la musique des soirées du bar du rez-de-chaussée comme si on y était, on sent même parfois les lits vibrer. Il y a souvent beaucoup de gens bourrés et drogués qui font du bruit la nuit. En gros c'est loin d'être endroits reposant et confortable, même pour une auberge de jeunesse.
Auberge de jeunesse vraiment pas cher, mais le quartier n'est pas très sympa, on croise souvent des junkies. Toilettes et douches sales, et une seule toilette était fonctionnelle. Il y a un bar très bruyant juste en bas, impossible de dormir avant 2 heures... pas cher mais pas très confort.
Wifi in the dorm rooms is excellent. The staff are very helpful and made sure my lost luggage from my flight arrived safe and sound at reception. Great central location, a short walk from the train station.
In your en-suite unit, you will enjoy panoramic views of the surrounding area from your private balcony. Each unit is equipped with a mini kitchenette complete with fridge, stove top, microwave and sink, as well as the necessary kitchen utensils. In addition, you have a desk and chair for study and cable TV to catch up on all the local news and TV shows in Canada. Your unit has a comfortable futon, with linens provided, that can fold up into a cozy couch, in addition to a full sized bathroom.
Close to Skytrain, both Canada and Expo lines, Seabus, and Westcoast Express. Pacific Center Mall is less than a 5 minute walk away.
The place is clean and affordable, felt safe and cozy. The room is ok in size. Its bright and comfortable. Overall, OK.
Ne recommande pas cette auberge. Bien placée, seul point positif
cette auberge est situee au coeur de la ville ,, acces direct avec le train reliant Granville et l aeroport C est super ! preferez le 2 eme etage si vous voulez de la tranquillite
The location and staff are on point. Rooms were average, but real cheap! Could have been better, but again, it's cheap.
Very close to a subway station. Clean rooms. There's a bar below, very cool and lively, good music, so you know what to expect next. Lol. All in all, it was ok.
Olemme Vancouverin keskustan näkötornin kadulla, ja olemme myös lähellä höyrykelloa.
This hostel is cheap so do not expect too much from it. This is the best price and this is a reason why. Not very clean at all. Good location.
Hostelli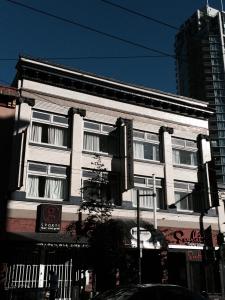 Located in Vancouver's entertainment district, this hotel offers a restaurant and a bar. Free WiFi is provided in all rooms. Yaletown-Roundhouse SkyTrain station is 7 minutes' walk away.
Hostelli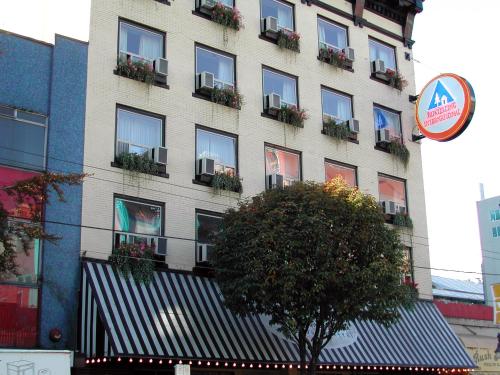 Hostelling International is a membership organisation. All non-members can purchase a membership card upon arrival or an additional 10% fee will be added to the room rate. See the fine print for more details.
Hostelli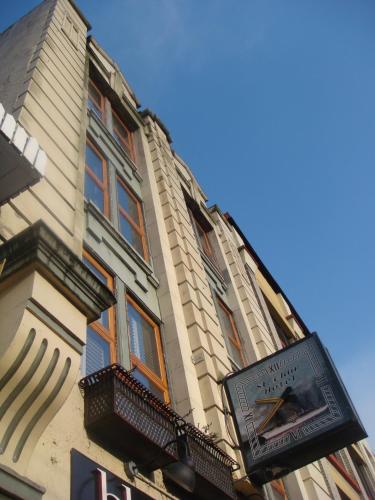 The St Clair Hostel is a nautical themed hostel in a listed heritage building, offering budget tourist accommodation to travellers from all over the world.
Landlords and property managers
Rekisteröi hostellisi nyt upouudessa Extranetissämme.